Updated in
Matched betting is hugely profitable due to it being tax free, but what about the matched betting time commitment? With matched betting, it is possible to earn a full-time income with part-time work. From my previous profit reports, you can see that I earned ~£1,000 per month while working in a regular full-time job. And I was not pushing the limits at all.
This article will show you how much time you can expect to spend on matched betting and how you can make your matched betting more time efficient through simple tricks.
If you are new to matched betting, read my free matched betting guide and find out about my 10 top matched betting tips that will help you to earn more.
To ensure Monethalia remains free of charge, this post contains affiliate links.
Matched betting time commitment
Your matched betting profits depend on three variables: Money in your bank, how much time you can commit, and how experienced you are. This means it is difficult to say how much time you will spend on matched betting for a certain amount of profit.
For now, let us assume you would like to make £1,000 per month with matched betting. This is reasonable and you can achieve this level of profit even as a beginner.
As a complete beginner, you can expect to spend 20 hours per week on matched betting to make £1,000 profit. Once you are more experienced, you can make the same amount of profit in approximately 10 hours per week. These hours will vary slightly between matched bettors because everyone has their own methods and level of caution.
Making a full-time salary with part-time work
It is often stated that with matched betting, people can make a full-time income while only working part-time hours. And this is true. If you can make £1,000 in 10 hours, then you can also make £2,000 in 20 hours. However, note that as a beginner, you may have difficulties reaching these levels of profit as your bankroll will likely be too small. You would probably need £1,000 in your bank to start off with in order to make £2,000 profit every month.
Other factors influencing matched betting time commitment
Seasonal variation
When estimating your matched betting time commitment, you have to take into account that offers vary throughout the year. For example, during the Premier League season, there are generally more easy offers that take little time and provide guaranteed profit. There are also huge matched betting events, such as the Cheltenham horse racing festival, in which it pays off to do matched betting full time. During Summer, on the other hand, it may take you more time to reach your profit target as there are less offers and most do not give guaranteed profit.
Expected value and variance
Another factor impacting your matched betting time commitment is variance. For example, when completing a low-risk casino offer, you could do one spin and win the jackpot. Thus, you could make £1k in less than a minute (note that this is highly unlikely). Equally, you may have a bad month and lose money so you would need to complete more offers and spend more time to make up for this.
Real-life commitments & mistakes
While matched betting does not require a great amount of time, at some point you need to place your bets. I often hear from parents who lost money because they were distracted by their children when placing a bet. Or someone had their cat touching their keyboard and accidentally messing with their bet. While these things will hopefully not affect you, it is worth mentioning that in these cases, you may have to spend more time on matched betting to make up for the lost money.
Mistakes can also be made while placing a bet. For example, you may forget to lay or lay the wrong amount. Or you could back and lay the wrong event. It has to be kept in mind that with matched betting, there is also plenty of potential to lose money.
How to be more time efficient
What if you do not have the 10 hours per week but still want the £1k profit? By maximising your time efficiency, it is possible to reduce your matched betting time commitment further. Let me show you how you can be successful at matched betting even when you have no time.
1. Use an oddsmatcher
Searching for close odds manually takes a lot of time. If you do not have access to an oddsmatcher, it may take you closer to 30 hours to make £1,000. Furthermore, when searching manually, you are unlikely to find the closest odds and thus, will have a lower profit per bet. Therefore, an oddsmatcher is absolutely essential. I do not know any professional matched bettor who does not use an oddsmatcher.
You may be initially put off by the subscription fees for the oddsmatcher. However, it really does pay for itself due to the above-mentioned points. You can place your bets way fast and make more profit per bet. Additionally, most oddsmatcher services come with additionally benefits which are worth the subscription fees alone. These are, for example, a daily offer list, a price boost thread and additional matchers for dutching, extra places, etc.
Personally, I am with OddsMonkey and totally happy with them. I am using the annual subscription plan which translates to £12.50 per month. If you are unsure about whether such a service is worth it for you, OddsMonkey offers a £1 trial membership.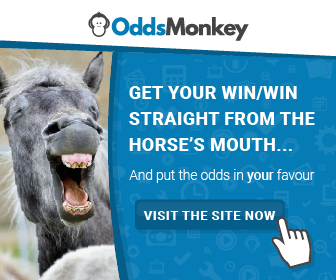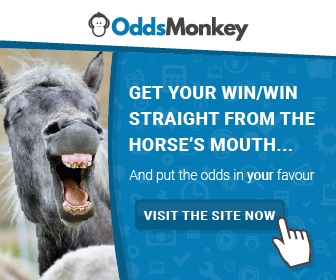 2. Link your oddsmatcher to your exchange account
With OddsMonkey you can link your oddsmatcher to Smarkets and Betfair, the two most commonly used exchanges. This allows you to lay your bets directly from the oddsmatcher, saving you the time to search for the match at the exchange and double-check your lay stake.
3. Join the matched betting community
Doing everything by yourself can be boring and time consuming. You can drastically reduce your matched betting time commitment by letting others do some of the work for you. In return, you can post offers that you come across to make other people's life easier. There are a number of matched betting Facebook groups you can join and OddsMonkey also has a Price Boost No Chat thread and a Casino Offers No Chat thread.
4. Speed up your matched betting time commitment
This is a crucial point that allows you to save tons of time. I have been working full-time alongside doing matched betting and having an efficient routine is the key to my success. There will be some differences in your routine depending on your matched betting level, so if you are a beginner, feel free the steps you are not yet familiar with.
Matched betting schedule explanation
Price boosts
Start your matched betting day by opening a tab with the OddsMonkey Price Boost No Chat thread. Alternatively, you can use Pushbullet to receive notifications for price boosts on your phone. Price boosts come in throughout the day so monitor the Price Boost No Chat thread and prioritise price boosts as they come. On average, a price boost will stay lucrative for about 20 minutes (though this varies widely).
Once the price boosts are done, place all free bets you have from previously completed offers.
E-mails
When you sign up to new bookmakers, always opt-in to receive marketing communication. This will send good offers your way! E-mail offers will also come in throughout the day so it is worth keeping an eye on your inbox all day.
Over time, you will notice that some bookmakers will send you rubbish offers or uninteresting newsletters (k8, Ladbrokes, etc.). With these, it is safe to opt-out receiving marketing communication to keep your email influx more manageable. This is a matter of experience so in the beginning, keep being opted-in.
Horse racing offers
There are always horse racing offers available (find these with the racing matcher). The difficulty here lies in the fact that horse odds are very volatile and change quickly. When you first check, there may be no close matches. Therefore, it is worth to check back later. Usually, odds are best right before the race start, but they also change quickly during this period.
Sports offers
I recommend completing sports offers after checking the horse racing odds and before completing low-risk casino offers. This is because other sports events are usually later in the day than horse racing and more importantly, their odds do not shift as dramatically. However, sports do have a deadline (the event start), whereas low-risk casino offers can usually be completed throughout the day.
Firstly, take note of any bets that need to be placed at a specific time (e.g. in play) and set an alarm. After this, complete any sports offers marked as "guaranteed profit". This means that you know before placing the bet that you will make a profit. Examples of this are Bet & Get offers, risk-free bets, bet clubs, etc. Then, move on to offers that are marked as "expected profit". This means that you may not make any profit from these offers right now, but should be over time. Examples of these offers are 2ups, first goalscorer offers, etc.
Low-risk casino offers
Low-risk casino offers are less time dependent than other offers so you should complete them after everything else. Look through your emails first, then check the Daily Offer list and lastly, look at the Casino Offers No Chat thread where other matched bettors may post offers throughout the day.
Also, remember to play the daily free games for a chance of risk-free profit.
Community offers
I recommend you join different matched betting communities or follow other matched betting websites that post offers. There will always be something that OddsMonkey, and other oddsmatcher services, miss. Here is a useful expected value (EV) calculator to ensure that the offers you find elsewhere are worth your time.
Matched betting time commitment summary
With matched betting, you can earn a full-time salary with part-time work. Your matched betting profit will mainly depend on the amount of time you have, your experience and your bankroll. There are other factors that can influence your matched betting time commitment such as the season, the type of offers you complete and mistakes.
By following a good and efficient schedule you can drastically cut down the amount of time you spend on matched betting. It is also important that you have access to an oddsmatcher that should be linked to your betting exchange account. It also really pays off to become part of the matched betting community so that you do not have to spend as much time hunting for offers.
If you like this post, help Monethalia grow by sharing it on social media using the buttons below. You can also sign-up to my newsletter by entering your name and email address into the top bar.
Jennifer