About Monethalia
Do you find yourself struggling to make ends meet each month? Or would you like to build up your savings and have a little bit more in your bank account? On Monethalia, I will show you how you can achieve this and never have money worries again.
There are so many possibilities available to make money online, for example with matched betting. And there are even more opportunities to save money every month. I do not wish to see anyone struggle with money when there are ways to make money in abundance.
Monethalia is also here to give you the push you need to start reaching for financial independence. I will show you how this is possible for ordinary people with ordinary salaries.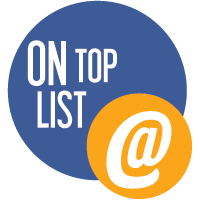 About me
I am Jennifer, am in my early 30s and live in London. Currently, I am a full-time medical writer and personal finance blogger.
Background
Originally, I am from Germany, where I grew up in a posh neighbourhood. However, financial difficulties resulted in our house being auctioned off, my parents getting divorced and my mother being left with debt.
Thus, my teenage years were spent moving from place to place and spending some time in a homeless shelter. At times, my sister and I were trying to heat up soup over candlelight (as the electricity was turned off), at others, I had to endure bullying by the rich and trendy kids at school (well the latter was always).
My FIRE journey
You may think that this background sets me up for a poor start to aim for financial independence. Yet I decided that my life needed to change. Luckily, Germany is very generous with benefits so that I could do my A-levels aged 21 and even come to the UK for university, something that I never even dared to dream of.
At age 26, I finally landed a job where I was earning more money than I needed. Due to my frugal upbringing, saving money became easy. At first, I was at a loss what to do with this newfound money but luckily, this is when I discovered the financial independence, retire early (FIRE) movement.
I am not a high earner and have no grand inheritance to except. In fact, I am trying to support my mother as good as I can, although she does not really want my help (she has gone through personal bankruptcy and is now debt free). Thus, I am an ordinary person and I started completely from zero.
Because I am not from the UK, I also had no idea about the savings products available to me. Neither had I ever had the luxury of having money to invest. Not letting this hinder me, I read every book and every website I could find until I was ready to start my own and personal journey to FIRE at age 30.
You are invited to follow my journey on Monethalia and I would be overjoyed if you decide to join me. Monethalia is packed with tips and tricks to help you get started, even if you are on a low income (or have no income).
Let me help you to never be broke again
My free and interactive Never Be Broke Again workbook will help you to master money management and say goodbye to money worries. You can use it as your stepping stone to financial independence or simply to save money. To get your copy, simply sign up to my email list (unsubscribe any time).
Get in touch
Thank you for getting in touch with me! My email address is jennifer[at]monethalia.com and I am looking forward to reading your email. I would love to hear your feedback, ideas or any questions you may have.
If you would like to stay in touch with me, you can find Monethalia on Facebook, Pinterest and Twitter. To get notifications about new posts and regular (no spam) newsletters, enter your details into the top bar.